History of Rangers F.C.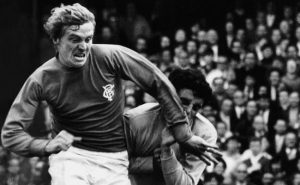 Rangers were founded in February 1872 in Glasgow, Scotland. The club's founding fathers were four young footballers who shared a dream to start a club: brothers Moses McNeil and Peter McNeil, Peter Campbell and William McBeath.
Their first match was a goalless friendly draw with Callander. They played in street clothes, and the ball was second-hand. By their second fixture that same year (victory over Clyde 11-0) they had put on the light blue.
The following year, Rangers reached the Scottish Cup final, and the next year they won the Glasgow Merchants' Charity Cup. The first-ever Old Firm match took place in 1888, the year Celtic was born.
The 1890–91 season saw the start of the Scottish League Championship, and Rangers finished the first season joint-top with Dumbarton.
William Wilton was appointed as the club's first manager, when the club formally became a business company in 1899. Taking over from Wilton in 1920, Bill Struth was Rangers' most successful manager. He won more trophies than any manager in Scottish Football history, collecting 18 league championships, 10 Scottish Cups, two League Cups, seven war-time championships, 19 Glasgow Cups, 17 Glasgow Merchant Charity Cups and other war-time honours.
In 1972, Rangers defeated FC Dynamo Moscow at the Nou Camp, Barcelona, to lift the European Cup Winners' Cup.
Another notable achievement was the glorious "9 in a row": every year from the 1988–89 season until the 1996–97 season, Rangers won the league title.
At the beginning of the 2000s, the club started facing financial problems and 2012 saw Rangers entering the process of liquidation. However, even during the hard times, Rangers managed to set the world record by winning 50th league title in 2003 and to reach UEFA cup final in 2008.
After the club was sold to a new company, Rangers had to start from the bottom, and they fought like lions to finally return to the Premier League in 2016.
Through ups and downs, Rangers have always been supported by their passionate fans. This fan club was formed to unite all of us who love Rangers, to honour the club and its faithful supporters.